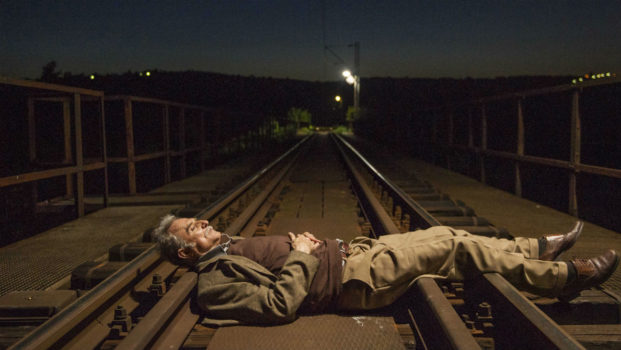 Black comedy masterpiece starring Lazar Ristovski
Train Driver's Diary (Dnevnik mašinovođe) was released in 2016 but already has became a film classic. It won many awards at prestigious festivals, including the audience award at the Moscow International Film Festival. At the Prague Independent Film Festival 2017 it won Grand Prix, Best Feature Film and Best Actor (Lazar Ristovski).
The film was produced by Serbian film star Lazar Ristovski and directed by Milos Radovic. Ristovski plays the main part of Ilija in the film. It is a very funny black comedy which is also full of profound thoughts.
The picture is about people who are accidental killers; according to statistics, the average train driver kills approximately 20 people during his lifetime. The subject of the comedy is very original and also the approach to this topic is compelling.
Ristovski created a memorable character of a middle-aged train driver who spends most of his life in a cabin with his small dog. His girlfriend also died on the railroad. One day on the tracks he sees a 10 year old boy, Sima, who wants to commit suicide because he is not loved by anyone. He becomes the adopted son of Ilija.
The acting of Petar Korac as grown up Sima is also worth mentioning, he is not a professional actor and later decided to choose another career, but he was able to create a convincing and charismatic character on the screen.
Director Milos Radovic said that he was inspired by Aki Kaurismäki when making the film. Radovic was able to create his own unique style and was not afraid to make fun of anything – love, death or destiny. It is also a film about growing up, maturing and making important decisions.Train Driver's Diary has a certain quality of fatalism and yet despite all the horrible experiences of the heroes the film is optimistic and full of humanism.
It is important to note that together with the character of Crni (Blacky) in Emir Kusturica's film Underground, these are the two best roles of Lazar Ristovski, and that Train Driver's Diary is most certainly the best Serbian film of the last 20 years.