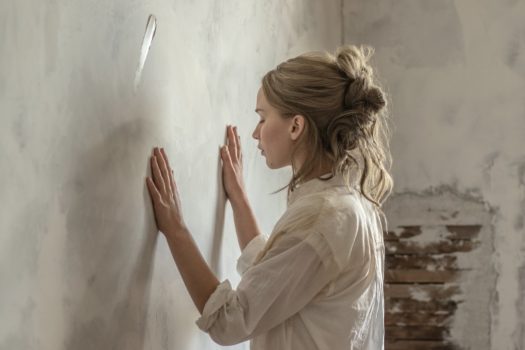 Bad Mother
Darren Aranofsky has shown his talent of an imitator of auteur cinema in his new film mother!. The spectator was a victim of butchered cinematography – mostly badly composed of close-ups and shaky-cam. But if some auteur filmmakers have limited cinematographic possibilities due to a lack of funds, in the case of Darren Aranofsky's latest film with a budget of 30 million dollars, it could have afforded to have professional camera-work.
Mother is also an imitation of older films, such as Rosemary's Baby made in diminished quality of the original. Jennifer Lawrence is no Mia Farrow and constant close-ups of her not particularly expressive face, give a feeling of claustrophobia. The film is set in only one house, the lighting is not so expressive and the plot is predictable. In general the film gives of an impression of a clumsily concocted picture made up from many pieces taken from other, much better films. The film is significantly worse than the other films of these director and looks much cheaper than his previous films.
Because the film was received negatively at it's premiere, Darren tried to convince people that it was misunderstood because of its multiple layers and meanings. But one does not have to be Einstein to understand the idea of this simple film; the idea of Mother Earth has been used many times before and in this film this concept was not developed in an interesting way and the film lacks aesthetic qualities. The ending of the film has strong similarities with the short film The Light Thief by Eva Daoud which was widely circulated at international film festivals.
And the way the film mother! was made looks like he tried to impress big film festivals by imitating the style of independent cinematography, by imitating depth in a shallow way, by imitating other people's methods but on a much lesser level. This film can be an example of a modern crisis in cinema; a lack of ideas and the bleak copy of the older masterpieces.